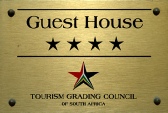 Le Chateau Guest House & Conference Centre
Marius Marais +27 82 378 7550
Anne-Marie +27 82 304 9512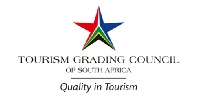 Please note our Office hours:
Monday to Saturday: 7:00 to 20:00
Sundays: 8:00 to 12:00 and 16:00 to 20:00 - Check-in time on Sundays is from 16:00
NO Telephone calls or Doorbell on Sundays between 12:00 and 16:00 PLEASE
62 Abel Street, Terenure, Kempton Park, 1619
011 – 393 4949
0866 33 1075
info@lechateau.co.za
PO Box 9808, EDLEEN, 1625









"I just want to say thank you for all the arrangements! We had a perfect party." 14 March 2020 – Angela Botbijl ( 40th Birthday )
"Marius and all staff thank you so much for all your help and amazing service! We appreciate it so much!" 20 February 2020 – YWAM Orlando ( Accommodation )
Magnificent and excellent service from every staff member. The food was delicious and it felt like home cooked meals prepared by a loving person that puts every effort to make the food with love. There are no negative points against accommodation food staff or premises. (Jules, ZA - 16 February 2020)
Le Chateau Guest House & Conference Centre
Are proud to Announce:
We have GONE SOLAR !!!!!
Full Backup on Lights, Plugs, Geysers and WI-FI from January 2022